Compensation $816 Million
In the 2018-2019 Financial year $816 million in payments was made to individuals by CTP Insurers for accident compensation, with an average settlement amount of $103,000. The majority of this compensation was for economic loss as seen in breakdown of these payments: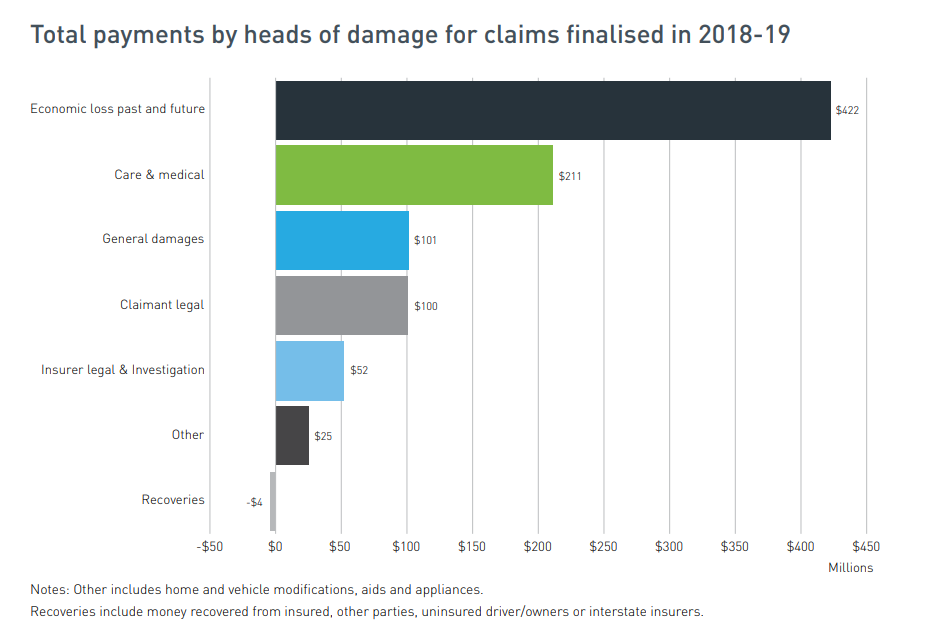 Compensation to individuals
The compensation payments cover the needs of a wide range of people of different ages, genders, types of crashes and roles in crashes: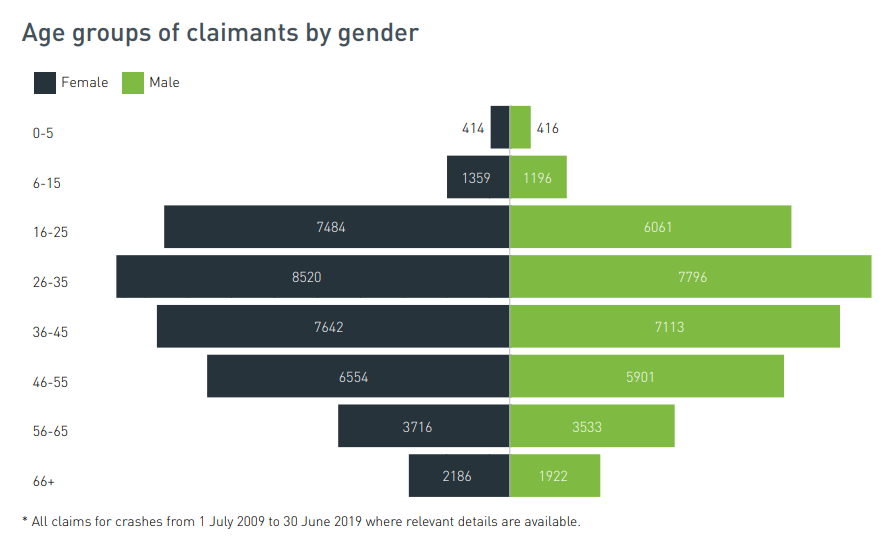 Types of Accidents & Claims
Currently, the most common claim type is from drivers experiencing minor injury from a crash where vehicles were travelling in the same direction. In terms of location approximately 40% of accidents occurred in Brisbane, with the remaining 60% occurring throughout the rest of Queensland.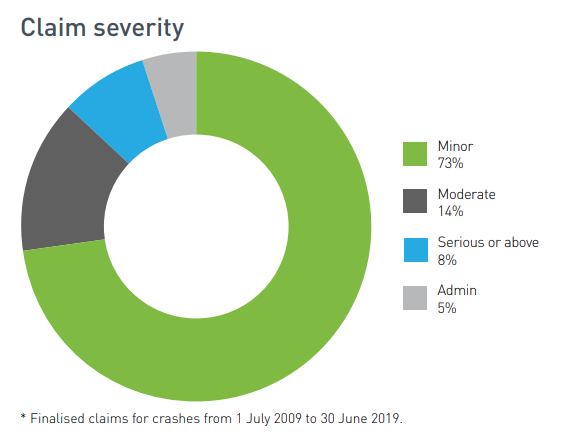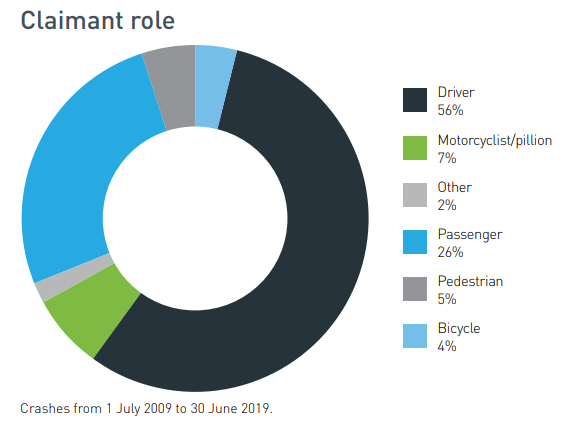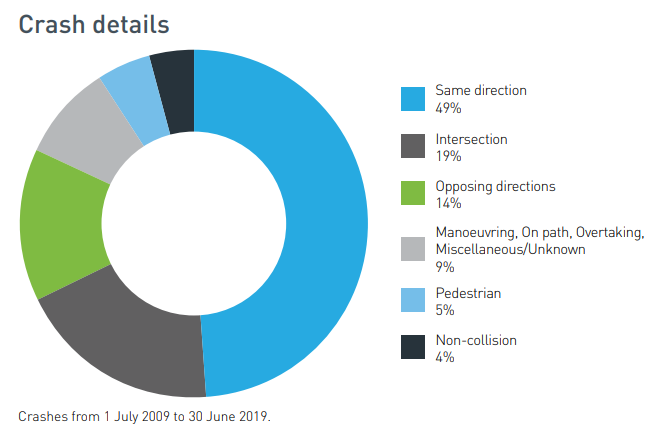 More cars and more claims
With more cars on the road there are more claims. With 2018-2019 Financial Year seeing a 1.8% increase in both:

Source: Motor Accident Insurance Commission (MAIC) Annual Report 2018-19.